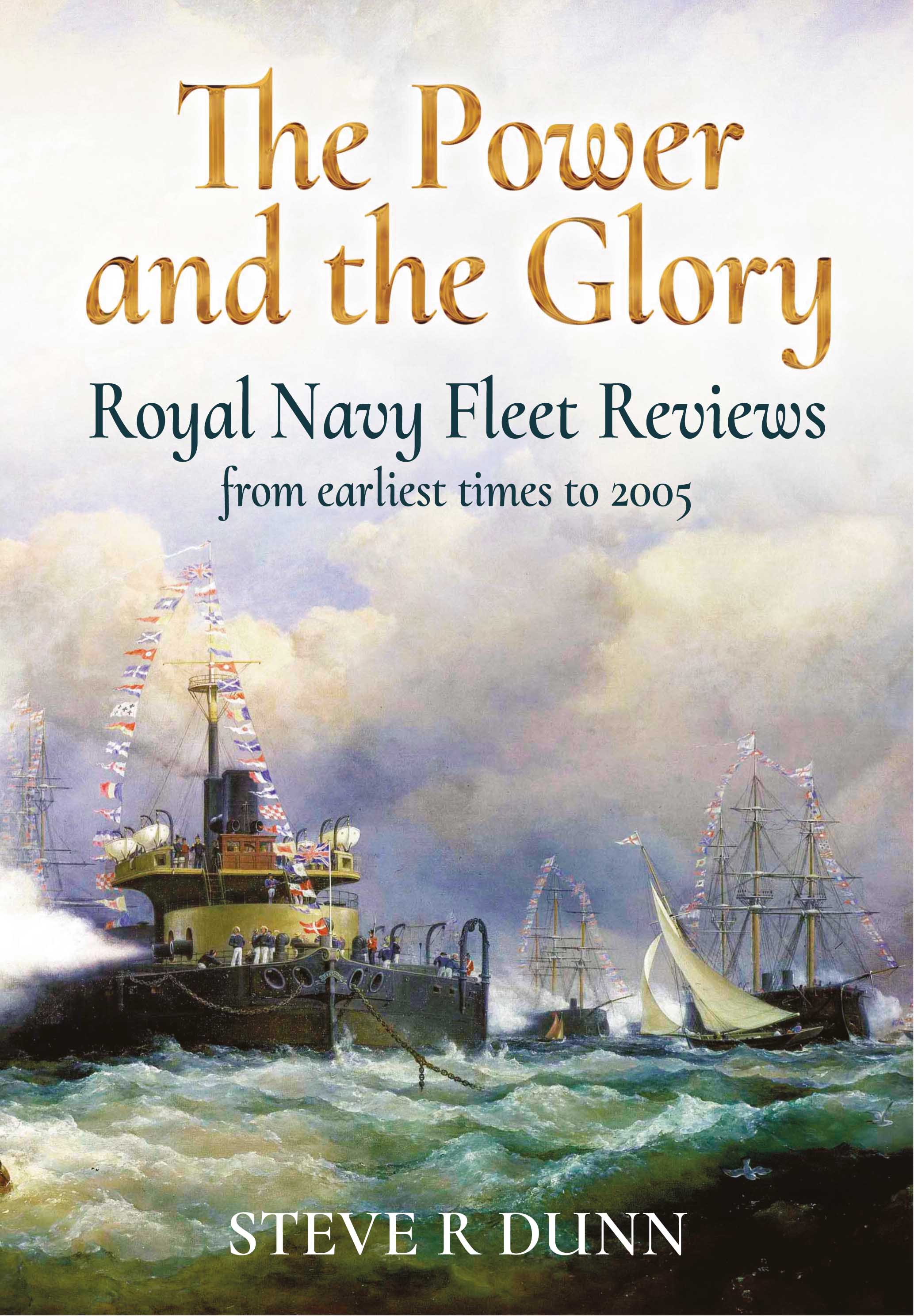 The Power and The Glory
The Story of Royal Navy Fleet Reviews from Earliest Times to 2005
The review of their fleet by British monarchs has been an opportunity for pomp and ceremony since mediaeval times. Whether to impress or deter a foreign power, provide reassurance for domestic consumption or celebrate a sovereign's accession, Royal Naval Reviews were a regular and integral part of political positioning and national pride.
Rulers of potential allies or enemies were invited to marvel at British prowess, the British public could revel in the country's naval superiority, advances in technology and ship design were showcased, often for commercial benefit, and homage paid to kings and queens at the head of their fleets.
The Power and the Glory tells the story of the fifty-four Royal Fleet Reviews from 1346. Starting with an examination of the reasons for Britain's need for - and close association with - a navy, the book goes on to explain the historical, political and technological context for British Fleet Reviews from the times of Edward III onwards. The Royal Navy reached its apogee of size and importance in the extended nineteenth century and The Power and the Glory examines this period in particular, taking a detailed look at the aims and ambitions of the twenty-one reviews in Queen Victoria's and King Edward VII's reigns and the subsequent eleven under George V, Edward VIII and George VI.
Political manoeuvring, technological change and the personal stories of many of the naval characters involved are all told with pace and verve, as are the histories of some of the ships involved and their often precipitous decline from fame to scrapyard as naval strategy and technology changed around them.
After the Second World War and the Coronation Review of Queen Elizabeth II in 1953, the Royal Navy entered a long period of almost terminal decline which was reflected in the lack of Royal Reviews since 2005. The book examines the reasons for this loss of what had been for centuries the main pillar of British power. Finally, the book examines the history of the Royal Yachts, used for conveying the monarchs around their shores and fleet, and how they reflected the character of the times.
Lavishly illustrated, The Power and the Glory is a celebration of the Royal Navy and its role in history, and in particular of its essential importance to the pomp and glory of Britain's heyday in nineteenth and twentieth centuries.
---
What the critics say
'A lovely book and well worth a read' See https://www.youtube.com/watch?v=ewQHlIZ_VxA
Dr Alexander Clarke on U-tube 'Bruship'
'The political situation and economic factors are given in considerable detail but are most clearly explained, making the book both interesting and a joy to read, even for those not steeped in naval matters.....This book is thoroughly recommended'
Small Warships
Available from Amazon, Pen and Sword and all good booksellers