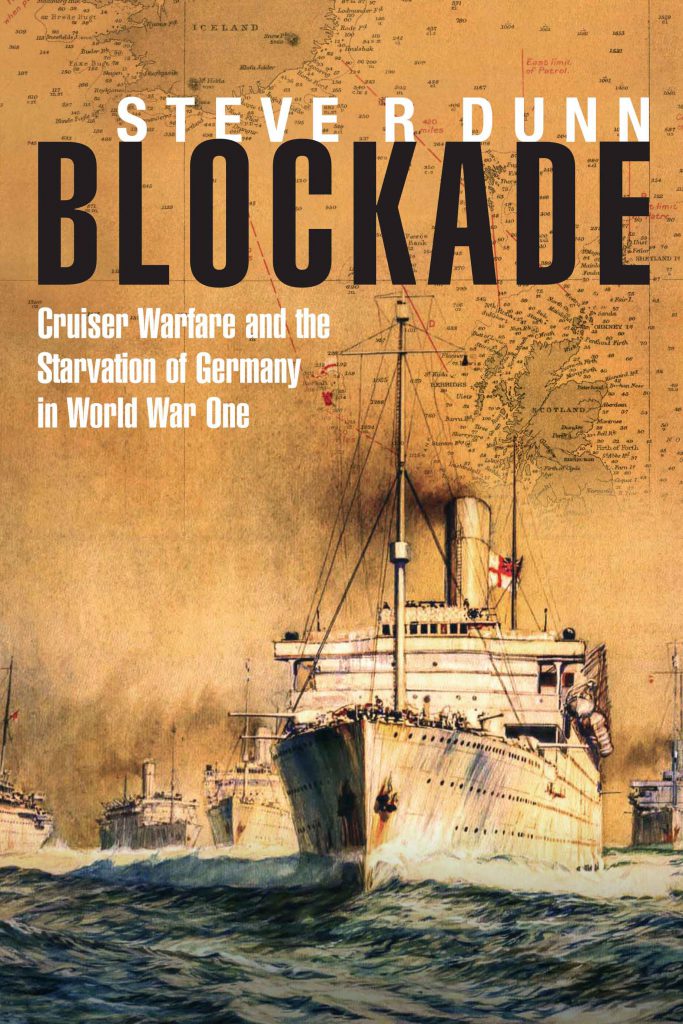 "Immersive, discursive and never less than entertaining and absorbing…Dunn provides a vivid account of the ''war by starvation'' as the Germans called it"
Blockade
Cruiser Warfare and the Starvation of Germany in World War One
Blockade is the story of a long-running battle at sea, a battle for trade which both Britain and Germany had to win in order to survive; in particular, it tells the story of the Northern Barrage and the 10th Cruiser Squadron.
The Royal Navy's role during WWI in denying Germany access to the sea, trade and vital resources was crucial in helping win the war on the Western Front; the Northern Blockade, located across the inhospitable waters between Iceland and Scotland, was to bring the German economy to its knees and destroy her home front morale.
Likewise, the Royal Navy s success in negating Germany s attacks on British commerce prevented much suffering in Britain, and the author vividly describes the final destruction of German surface vessel commerce warfare, culminating in the hard-fought battle between the raider SMS Leopard and two British warships. The American reaction to the British naval blockade and to Germany' s war on trade and her treatment of American sailors taken prisoner is looked at, while the changes in strategy on both sides through the war and the use of converted liners and armed merchant vessels as warships (AMCs) are examined in detail.
With the help of first-hand accounts, the book brings to life the experiences of those who manned the blockade, and creates a vivid picture of the dangers of duty; it lays before the reader a highly significant but, until now, much neglected aspect of the First World War.
---
What the critics say
'The author has successfully documented a notable yet overlooked achievement in the use of sea control, which prior to the Somme, had already brought about food shortages and civilian unrest.'
Warship World
"A well-written and necessary book, one of import for casual readers and World War One historians alike. This is a story far more people should know about, and indeed, this fine book would make the basis for a good documentary on the subject."
Destructive Music
"The deeply hostile environment and hardships that these sailors suffered and their unacknowledged triumph at denying the Germans merchant access is recounted by Dunn in a gripping narrative of courage and endurance."
Military History Online
'The sinking of the Leopard is just one dramatic incident from this very well researched and presented volume which draws attention to a key element in the great conflict which often receives little mention in the history books.'
Strathnaver Museum
'After the war, the German government estimated that the British blockade had killed an estimated 750,000 people. Grand Fleet Commander Admiral Beatty hailed it as a 'great passive victory' for the RN. It is a victory excellently recounted by Dunn in Blockade'.
Navy News
'Immersive, discursive and never less than entertaining and absorbing…Dunn provides a vivid account of the ''war by starvation'' as the Germans called it.'
Warships International and Fleet Review
Available from all good booksellers, Amazon and Pen and Sword