About
Steve R Dunn is an author with a special interest in the Royal Navy of the early 20th century and World War One. He has nine published works to his credit with another two commissioned for 2021 and 2022. When not writing Steve plays tennis and cooks. He lives in Worcestershire and South West France.
'Steve Dunn is an accomplished author, with a strong record of revealing aspects of First World War naval history that have been overlooked in popular histories'. (Military History Monthly July 2018)
'A leading expert on the naval war of 1914-18' (Warships International Fleet Review, August 2019)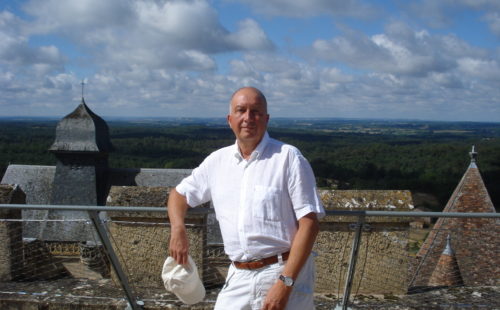 What's New?
My ninth and latest book, The Power and the Glory, is the history of Royal Fleet Reviews from 1346 to 2005. Lavishly illustrated, the book tells the story of the fifty-four Royal Fleet Reviews held since 1346, with a focus on the apogee of the navy in the late nineteenth and early twentieth centuries. It was published by Seaforth in February 2021 and can be purchased from Amazon, Pen and Sword, Waterstones and all good bookshops.
---
Published Articles
The Journal, Britannia Naval Research Association (volume 6 number 2), 'A Formidable Style of Writing'. The Journal, Britannia Naval Research Association (volume 6 number 3), 'The Naval War in the Sudan, 1897-1898'; 'Hector Bywater, A Prophet Without Honour'. The Journal, Britannia Naval Research Association (volume 7 number 1): 'The Royal Navy at Table, 1938'. Cradock the Man, in Michell VA (ed), With the Going Down of the Sun, Indomitable Press (2016). 
---
Speaking
Steve is available to speak about his books and is a regular on the lecture circuit. Recent talks include: British-Latvian Association; HMS Warrior, Portsmouth Historic Dockyard; Richmond and District Civic Society; the Inaugural Colin Glazier lecture, Tamworth Literary Festival; The Deal Maritime Museum; Shetland Islands Museum and Archive; Brixham Heritage Museum; King's Lynn Society of Arts and Sciences; Devonport Naval Heritage Centre, Plymouth; The 15th Annual Oxford Naval Symposium , St Anne's College, Oxford; The 13th Annual Oxford Naval Symposium, St Anne's College, Oxford; Nelson Museum, Monmouth.